It's no secret that winter, with its frigid temperatures and increased hours of darkness, is in many ways my least favorite season of the year. While I do love the holidays and the initial thrill that comes with drinking peppermint hot chocolate, wearing cozy boots and falling asleep beneath a warm quilt each night, it's fair to say that by the time mid-January hits, I'm more than ready to welcome back the brighter days of spring and summer.
That said, my winter this year will certainly be packed full with events and activities, including many that I'm genuinely looking forward to. Here, a few highlights that will hopefully help me keep the winter blahs at bay.
Heading home for the holidays. This time two weeks from now, Stephen and I will be in California getting ready to celebrate Christmas with his parents, sisters and family friends. Since this will be the first Christmas I've spent away from my family in Southern California, it will definitely be a new experience that is both fun and bittersweet, though I'll still be heading south to ring in the New Year with my usual gang afterward. Best of both worlds!
Taking a sushi-making class.
Back in October, I was happy to discover a great Living Social deal for a sushi-rolling class here in DC, which we're super excited to attend in February. Along with learning the basic rolling techniques and tools of the trade, we'll be able to snack on our own handmade California rolls, vegetable rolls and spicy tuna rolls once we're done. Yum!
Celebrating my husband's 29th birthday. Yes, it's true, we're both officially coming up on the final year of our 20s, first Stephen in January and then me in September. It feels strange to think about, but not all too alarming so far, since from what I hear, the 30s really aren't half bad!
Rocking my new turquoise J Crew flats from here to flip-flop weather. Although I just bought these shoes less than a month ago, they've already managed to outshine some of my old standby faves for their amazing comfort, support and cheerful pop of color, which definitely helps beat back the winter blues.
Image Source: imgfave.com
Kicking off the last five months of grad school.
I still have one class meeting left before I can officially close out Fall 2011, but I've also already enrolled for my last set of just five more classes, set to begin in January. This coming semester, it's my goal to of course keep my eye on the prize, but also take the time to appreciate the experience for all that it's been
–
a chance to truly learn a lot, explore my interests and career aspirations, and meet wonderful people who have been supportive both professionally and personally. In those ways, grad school has been more than just a mere race to the finish line.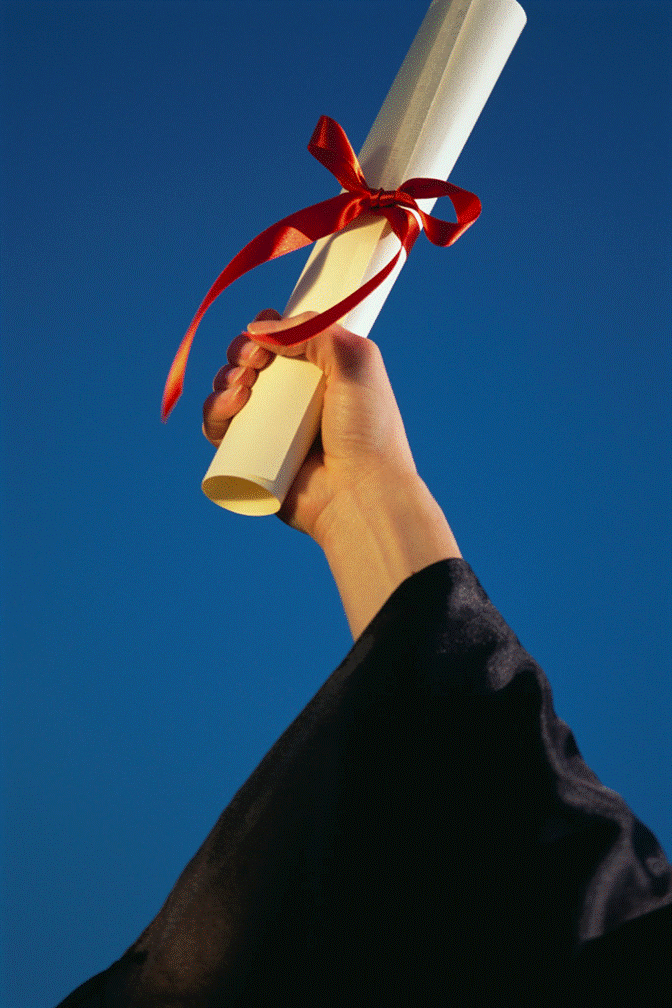 Image Source: blogs.lawrence.edu
Serving jury duty. Yes, you read that correctly. While most people absolutely dread the thought of receiving a jury summons in the mail, I'm actually excited about the possible chance to sit on a case next month. Having worked on Capitol Hill and studied various types of law throughout college, I have a genuine interest in our legal system and feel that each juror makes an important contribution.
Over the summer, when there was so much public outrage over the Casey Anthony verdict, I couldn't help but wonder how many of those disappointed with the jury's decision would have balked or been completely disgruntled about actually serving on that or any jury themselves. Don't get me wrong, I can definitely relate to the feelings of inconvenience when it comes to the time and scheduling logistics required, especially since they originally had me scheduled to come in the week of Christmas. But at the end of the day, serving on a jury offers the unique chance to make a profound impact within the community, and I hope I get that chance, if not this time, then at some point in the future.
Image Source: funforward.org
What activities and plans do you have lined up this winter? Have you ever had the opportunity to serve on a jury, and would you want to?