One thing the Caribbean's best known for is without a doubt all the duty-and-tax-free shopping, as prices on items from jewelry to electronics to liquor and more can be up to 40 percent lower than in the States.
St. Maarten is no different, and when we saw that our resort offered a complimentary ride to a jewelry shop in Phillipsburg, the main Dutch port that is usually crawling with cruise ships during the fall and spring high seasons, we jumped at the chance.
Image Source: TripAdvisor
Image Source: TripAdvisor
Image Source: The Gangway Gazette
There was just one little problem... Once we got there, the shop's owner promptly began trying to sell us "discounted" pieces that started at $700 and went all the way up to $10,000! Um, as much as I love a good deal, I'm in no position to spend that much on jewelry right now!
Luckily, to help avoid a completely awkward situation, the shop did have a few items that fit within our price range, including a classy $200 Seiko watch with tiny crystals and a blush face – the perfect stylish accessory to accompany me throughout a long day of managing a wedding or meeting with classmates to work on projects.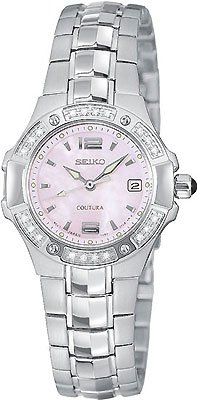 Image Source: Seiko
Also catching my eye was the Thomas Sabo Charm Club display, featuring sweetly chic bracelets with crystal and embellished charms to match. For roughly $100, I started my collection with a silver bracelet and a twinkly flip-flop clip-on, which has now become my avatar for this blog. Though some people might think of charm bracelets as more of a kid's thing, the pretty yet not saccharine Thomas Sabo designs have just the right mix of style and simplicity to complement my casual wardrobe pieces and help personalize my look.
I can't wait to add a few more charms to my collection, including these lovely little gems!
Images Source: Thomas Sabo Charm Club
Up Next… Exploring a Tropical Butterfly Farm
Travel Tip of the Day: Duty-free doesn't automatically mean cheap! Set a clear shopping budget ahead of time so that you can easily deflect pressure and make confident buying decisions while traveling. Also, do your research before visiting a particular shop to make sure they have what you're looking for at an affordable price.
Have a great weekend, everyone! I'm off to coordinate a rehearsal and wedding for a friend and former co-worker who is marrying her high school sweetheart of more than 10 years tomorrow. How sweet is that?!
What types of jewelry do you like to wear, and what are you up to this weekend?